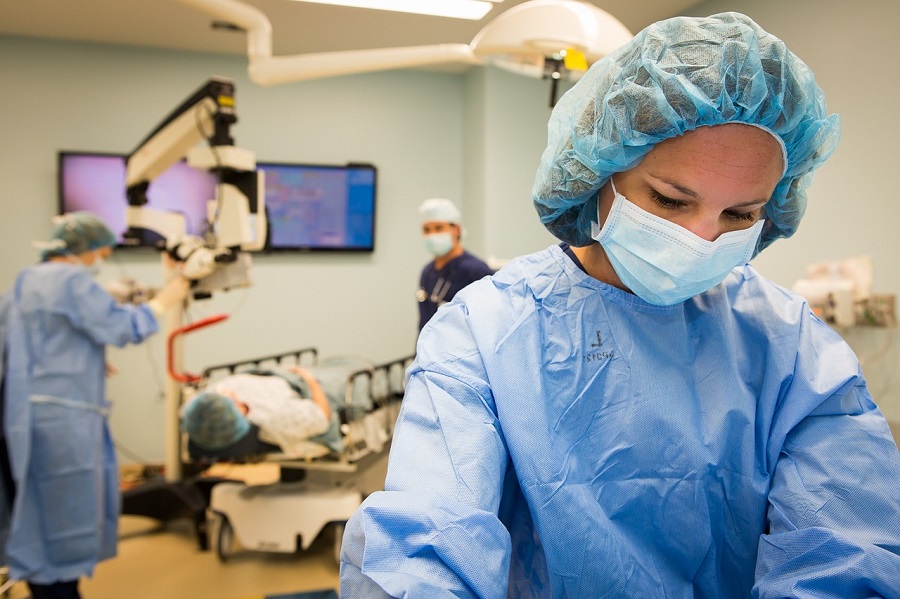 Oxygen Treatment for Chronic Obstructive Pulmonary Disease (COPD)
Treatment Overview
Oxygen treatment increases the amount of oxygen that flows into your lungs and bloodstream. If your COPD is very bad and your blood oxygen levels are low, getting more oxygen can help you breathe better and live longer.
There are several ways to deliver the oxygen, including:
2. Oxygen concentrators.
2. Oxygen-gas cylinders.
3. Liquid-oxygen devices.
You don't have to stay at home or in a hospital to use oxygen. Oxygen systems are portable. You can use them while you do your daily tasks.
What To Expect After Treatment
Long-term oxygen treatment may improve your quality of life. It can help you live longer when you have severe COPD and low oxygen levels. You may notice less shortness of breath and have more energy.
Why It Is Done
Long-term oxygen therapy is used for COPD if you have low levels of oxygen in your blood (hypoxia). It is used mostly to slow or prevent right-sided heart failure. It can help you live longer.
Oxygen may be given in a hospital if you have a rapid, sometimes sudden, increased shortness of breath (COPD exacerbation). Oxygen can also be used at home if the oxygen level in your blood is too low for long periods.
Long-term oxygen therapy should be used for at least 15 hours a day with as few interruptions as possible. Regular use can reduce the risk of death from low oxygen levels. To get the most benefit from oxygen, you use it 24 hours a day.
How Well It Works
Several studies show that using oxygen at home for more than 15 hours a day increases quality of life and helps people live longer when they have severe COPD and low blood levels of oxygen. Oxygen therapy has good short-term and long-term effects in people who have COPD.
Using oxygen may also improve confusion and memory problems. It may improve impaired kidney function caused by low oxygen levels.